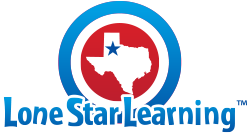 My son was the lucky child who fell in to this age range and he enjoyed the vivid pictures on the cards. They were fun to look at and the definitions weren't overtly difficult for him to comprehend. I loved how the words defined themselves in picture form. He was able to figure out the basic meaning just by looking at the picture! Then, he was able to write the word and it's definition, found on the provided sheet sent with the cards, into his notebook and draw a picture to describe the word in fuller detail. He did state that writing out the definitions was boring, but then he is an 8 year old boy who hates to sit still. :)

We chose to do one word a day and build upon them each day. We'd review the word from the previous day and learn the current word. This helped to re-enforce what he learned and comprehended.
This set is
one of many that the site offers
which are just as vivid and fun to look at! Their cards are well made and, if stored properly, will last for some time. The only negative that I had was that the definitions were written on one small piece of paper which can become easily misplaced if not careful.
One thing about the sets is that they aren't grade specific, which I like. They give you the list of words that are to be found in each set in order to determine which one would best fit your child. This is also a nice benefit so you don't buy a set with words you may have already defined in a previous curriculum and therefore have no need to purchase.
The site also provides more than just Target Cards. They have
digital products
, supplements for the classroom, and many other helps.