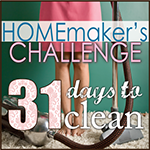 This first week for me didn't go as planned! First of all, it started while I was on vacation. I was able to do my mission statement for Day 1 since I had it written from the July Challenge. My goal is to start fresh with the current day tomorrow. Thankfully I have been keeping up my house pretty decently since the last challenge.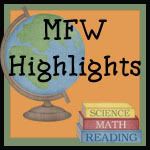 We also started homeschooling this week. We had a very successful first week, praise God! The kids seem to like the material we're covering. We are currently mummifying an apple. Tuesday is the big reveal, I'll try and take pictures of the apple. We are really enjoying the science curriculum this year as well. We're having fun learning about the human body and so far, we've started to learn about the cell and how it works.
We're also going over Creation. I love how clearly it is written in Genesis. As we were reading, I discovered that light was created on the 1st day and the sun wasn't created until the 4th day. Amazing how we can always learn something new no matter how many times we've read it!
Also, don't forget, once I hit 50 followers I'll be having a giveaway with Fatquartershop!